Over time, outdoor athletic courts can experience damages due to many variables, including weathering, neglect and general wear, among others. When cracks start to develop, colors fade or sections of the playing surface become damaged, All Court Hawaii is ready to offer athletic court renovation in Hawaii. We take great pride in restoring your courts to a new level of beauty and integrity.
Athletic Court Renovation and Repair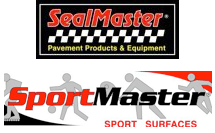 We specialize in tennis and pickleball court renovation in Hawaii, however we can service just about any playing surface, tending to the unique needs of your court. Whether you're dealing with cracks, faded coloration, blemishes UV damage or just wear and tear to the playing surface, count on us to set it right.
Athletic Court Design and Construction
Need to have a new athletic court designed and installed on your property? Count on us to work with you to make sure it's absolutely perfect! From choosing the right site and excavating, to planning out the playing surface, to coloring and branding, to the actual installation and finishing, we make sure the finished product is ready for years of high-level play.
We're able to design and install all types of athletic courts, including tennis basketball, pickleball, volleyball, shuffleboard and multipurpose sports. We specialize in recreation court construction in Hawaii, complete with lighting, nets, poles, gates, fences and more.
Beautify Your Athletic Courts
Whether you've got a single basketball court or a multicourt project that needs to be refinished or redesigned, count on All Court Hawaii for the services that bring your playing surface to life. Give us a call today at 808-283-1147 for an estimate on service.